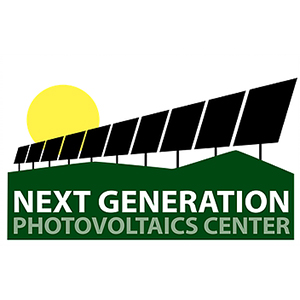 The Center for Next Generation Photovoltaics, a U.S. National Science Foundation (NSF) Industry/University Cooperative Research Centers (I/UCRC) program, will host a webinar as a part of the Next Generation Photovoltaics Lecture Series, titled "A New Era for Solar Brings New Research Topics," by Dr. Sarah Kurtz at 4:00 p.m. Central on June 13, 2017.
The webinar will be posted on the Next Generation Photovoltaics website just before the webinar.  
Dr. Sarah Kurtz, Group Manager of the PV Module Reliability Test and Evaluation Group, Research Fellow, PV Program Lead, and Co-Director of the National Center For Photovoltaics (NCPV) at the National Renewable Energy Laboratory (NREL), will present the lecture.
The lecture is part of the Next Generation Photovolatics series.
Abstract
In 2016, solar comprised 39% of new electricity generating installations. While photovoltaic (PV) technology has been a resounding success, it is still a relatively immature technology with many opportunities for research. As some PV devices approach theoretical efficiency limits, the optical design must be optimized to avoid losing photons anywhere but out the front. As PV module and system designs evolve, progress has been made to increase life and decrease degradation rates, but new reliability problems are also evolving. This talk will give a survey of the multitude of research topics that are arising as we move into this new era.