Southern Regional Manufacturing Center
What is Smart Manufacturing?
Smart Manufacturing (SM) enables all information about the manufacturing process to be available when it is needed, where it is needed, and in the form it is needed across the entire manufacturing value-chain to power smart decisions. Islands of efficiency become interoperable, networked, and resilient solutions to drive transformational manufacturing enterprise performance for any size, level of technical sophistication, or resource availability at lower cost.
Smart Manufacturing unlocks real-time data currently inaccessible or unused through new technology tools that realize benefits faster across the manufacturing enterprise.
The business improvements vary depending on the manufacturer and their goals and strategies, examples include; customer satisfaction, energy efficiency, productivity, safety and time to market. Ultimately, Smart Manufacturing becomes the sustainable engine that delivers profitable business in the manufacturing environment enabling expansion and growth.
What is CESMII?
For More Information
Stratos Pistikopoulos, Ph.D.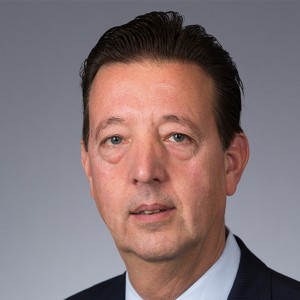 Director: Texas A&M Energy Institute
TEES Eminent Professor
Co-Director, Southern Regional Manufacturing Center
979.458.0259
stratos@tamu.edu
Scott S. Miller, P.E.
EI/CESMII Project Manager: Southern Regional Manufacturing Center
979.458.2553
s.miller@tamu.edu
In partnership with the U.S. Department of Energy, the Clean Energy Smart Manufacturing Innovation Institute (CESMII) brings over $140 million in public-private investment to radically improve the precision, performance and efficiency of U.S. advanced manufacturing. CESMII is the 9th Institute of the Manufacturing USA, established by the White House to spur U.S. innovation, sustainability and competitiveness.
What is the SRMC?
CESMII will leverage a national footprint of diverse industry, workforce organizations known as Regional Manufacturing Centers (RMCs). All RMCs collaborate across the network on development of smart manufacturing technologies, cross-sector application areas, energy sustainability, economic development and workforce development goals to accelerate and enhance nation-wide impact. This cross linking environment extends existing capabilities across the network and provides cross-pollination of ideas and lessons learned by market and region. RMCs provide a wide range of consultation, training and support services at the host and partner facilities in other states.
The regions include the Western, Northern, and Southern RMCs. The headquarters is located in Los Angeles, CA. The Texas A&M Energy Institute and the Texas A&M Engineering Experiment Station (TEES) are leading the Southern Regional Manufacturing Center (SRMC), one of the regional centers located across the country. The Texas A&M Energy Institute and TEES will be assisted by industry partners, along with The University of Texas at Austin and Tulane University, to focus on the chemical, oil and gas sectors.
The SRMC is located in the Frederick E. Giesecke Engineering Research Building, along with the Modeling and Simulation Focus Area within CESMII's "sister" Manufacturing USA institute, the Rapid Advancement in Process Intensification Deployment (RAPID) Modular Process Intensification Institute.