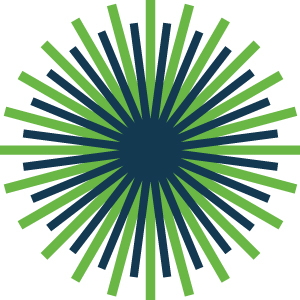 Earlier this year, C3E Ambassador Karen Butler-Purry, the Associate Provost for Graduate and Professional Studies and a Professor Electrical and Computer Engineering at Texas A&M University, responded to some questions about advancing women's leadership in clean energy, her role models, building the next generation of women in clean energy, and more.
Key elements of the U.S. C3E program include the C3E Ambassadors, senior leaders who serve as role models and advocates for women in clean energy, and the annual C3E Women in Clean Energy Symposium, designed to help women in the clean energy sector build the skills and professional networks needed to succeed.  Many participants say that the symposium inspired them to take the next step in their careers, whether by taking on a new leadership role or starting a clean energy business. Each symposium honors winners of the C3E Awards, which recognize the outstanding leadership and achievements of mid-career women working to advance clean energy. C3E Awards are given in eight categories: Advocacy, Business, Education, Entrepreneurship, Government, International, Law & Finance, and Research.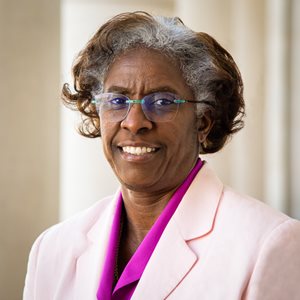 Read portions of Ambassador Karen Butler-Purry's interview below:
Why are you personally committed to advancing women's leadership in clean energy?
First of all, I think that clean energy is really a very challenging global problem that impacts the quality of life of children and families throughout the world in developing and developed countries. And I believe that women leaders not only bring pragmatic approaches to problems such as this, but they also bring empathy, broader perspectives, and equity in developing solutions to balance the human, economic, and other challenges. Also I think that women leaders can influence the workplace culture and hopefully improve the retention of women in the energy workforce by perhaps introducing more balance and other types of support for workers that benefits females as well as males.
What inspired you to go into STEM, and who were your role models?
My dad was a math teacher, and I think that somehow math was intuitive to me. In junior high I had an algebra teacher, Henry Glasper, who really encouraged me to learn beyond what was offered in the class. And then in high school I had a pre-calculus teacher, Herman Harris, that did a similar thing. So I guess I was encouraged to excel in math and I was sort of, to some extent, made to feel like it was okay and it was natural for me and not to believe that, as a female, I couldn't do well in math. And so I think that helped develop the confidence in me to decide to go into a STEM field. When I was in college, there were several older female electrical engineering students that were doing really well and those became my role models. One, Sandra Johnson, she graduated number one at the university during her graduation year and I was really motivated to want to do that. And later she went on to get her PhD in electrical engineering. Also my provost, Dr. Wesley McClure, was a role model because I became inspired seeing the impact that an administrator at a university could have on the success of other students. So that sort of inspired me to want to be in the university environment.
How do you reach out to girls on STEM topics, and build the next generation of women in clean energy?
I try to take the opportunity whenever asked to speak to young girls in programs and different events on our campus and in the community. I also serve on advisory groups. I'm on the advisory council for the Young Women's College Preparatory Academy in Houston. I'm also on the board of directors for the Girl Scouts of Central Texas, and an advisor for a new Women in Electrical Engineering student chapter here at Texas A&M. I try to be a role model and humanize to them that you can do well in school and also be a cool girl. And so what I do is try to help them see that engineers solve the problems of the world and it's great to be a part of that movement. Also, I talk about the fact that energy is critical to our everyday life and really the advancement of technology in our society requires energy. But also that clean energy is really a necessity for an equitable quality of life for people throughout the world and somehow we have to have that be a part of the conversation as we come up with the solutions to electrify the world.
What advice do you have for girls thinking about careers in STEM and clean energy?
From an early age, it is important to develop a strong work ethic—to really work hard and do your best at whatever you do. Success isn't really defined by just the outcome, but also by the fact that you've done the best that you can. So they must learn as much as they can in math and science, but also to read, understand, comprehend, speak, and write well. That is extremely important. They should take advantage of opportunities in their schools to learn how to code because I think that is going to be critically important in the future. Also, they should engage in group projects. I think learning how to work with others, particularly in this society of smart devices, is really important. They will need to be able to get along with other people and work with them in order to be successful in the workforce in the future. And lastly, they should consider the many types of careers that actually will influence the clean energy agenda. Not only is that science and technology, but it is business and policy, social science fields, and also public health.
What do you think the future looks like for a clean energy workforce in five years?
I'm very hopeful that there will be more women, along with diverse women, in the workforce in this area. That there will be more women leaders because I think that's important in bringing humanity to this problem. Hopefully the workforce culture will be more balanced and therefore will retain women in a better way. And maybe that there's even just more consciousness of the need to have clean energy to offer a good quality of life for all.