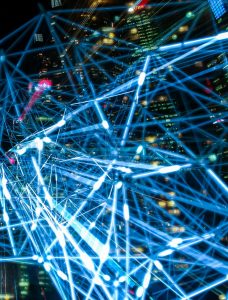 In an opinion article published in the Houston Chronicle and titled, "Opinion: What went wrong with Texas's power failure and how to fix it," Energy Institute Faculty Affiliates Le Xie, Mark Barteau, Chanan Singh, and Efstratios Pistikopoulos indicate "several key factors may have contributed to this historic power outage."
In short, the group of experts suggests four actions to better prepare the Texas grid for the future:
Winterization of infrastructure and wind turbines.
Investments in High Voltage DC connections with the Eastern and Western interconnections.
Regulatory and market design for better demand response.
Strategic energy storage reserves.
Read the full article in the Houston Chronicle at:
https://www.houstonchronicle.com/opinion/outlook/article/Opinion-Texas-s-power-wipe-out-what-went-15954733.php
Other Contributions
In the days following the onset of the winter storm, Texas A&M Energy Institute Faculty Affiliates provided expert opinions and analysis to a number of media outlets. Here is a sampling of the appearances.
---
February 24, 2021
CBS DFW
Never Again: 4 Steps Texas Needs To Take To Prevent Another Power Crisis
https://www.cbsnews.com/texas/news/never-again-4-steps-texas-prevent-another-power-crisis/
---
February 20, 2021
Washington Examiner
Texas crisis a wake-up call for the power grid
https://www.washingtonexaminer.com/policy/texas-freeze-power-grid-resilience-lacking
---
February 19, 2021
NPR All Things Considered
How Texas Could Address Its Energy Infrastructure Going Forward
https://www.npr.org/2021/02/19/969559139/how-texas-could-address-its-energy-infrastructure-going-forward
Washington Examiner
Here's why gas and coal went offline during the Texas cold-weather catastrophe
https://www.washingtonexaminer.com/policy/gas-coal-offline-texas-cold-snap
KBTX-TV
A&M experts on ERCOT: "We should not rush" to assign blame
https://www.kbtx.com/2021/02/20/am-experts-on-ercot-we-should-not-rush-to-assign-blame/
---
February 18, 2021
Washington Post
Texas, the go-it-alone state, is rattled by the failure to keep the lights on
https://www.washingtonpost.com/business/2021/02/18/texas-electric-grid-failure/
Washington Post
Texas's cold-weather catastrophe is a global warning
https://www.washingtonpost.com/world/2021/02/18/texas-cold-global-climate-change/
KBTX-TV
A&M expert "doesn't think" lack of power plant inspections caused more issues
https://www.kbtx.com/2021/02/18/am-expert-doesnt-think-lack-of-power-plant-inspections-caused-more-issues/
---
February 17, 2021
Vox
3 ways Texas could avoid another electricity crisis
https://www.vox.com/22286974/texas-power-outage-winter-storm-uri-gas-grid-ercot-snow-climate-change
The Hill
Five things to know about Texas's strained electric grid
https://thehill.com/policy/energy-environment/539300-five-things-to-know-about-texass-electric-grid
---
February 16, 2021
Houston Chronicle
Opinion: What went wrong with Texas's power failure and how to fix it
https://www.houstonchronicle.com/opinion/outlook/article/Opinion-Texas-s-power-wipe-out-what-went-15954733.php
Texas Tribune
Texas largely relies on natural gas for power. It wasn't ready for the extreme cold.
https://www.texastribune.org/2021/02/16/natural-gas-power-storm/
New York Times
Mapping the Winter Storm's Impact
https://www.nytimes.com/interactive/2021/02/16/us/winter-storm-texas-power-outage-map.html
The Hill
Texas snowstorm wreaks havoc on state power grid
https://thehill.com/policy/energy-environment/539127-texas-snowstorm-wreaks-havoc-on-state-power-grid
KBTX-TV
A&M expert: Statewide energy generation not well designed for "super low temperatures"
https://www.kbtx.com/2021/02/17/am-expert-statewide-energy-generation-not-well-designed-for-super-low-temperatures/