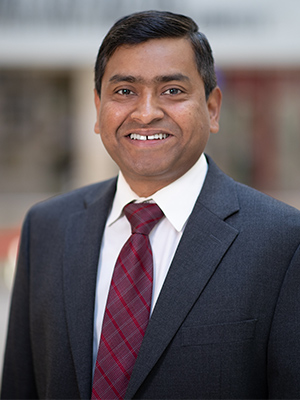 Dr. Faruque Hasan, assistant professor and Kim Tompkins McDivitt '88 and Phillip McDivitt '87 Faculty Fellow in the Artie McFerrin Department of Chemical Engineering, has received the National Science Foundation's (NSF) Faculty Early Career Development (CAREER) Award. The CAREER Award is the most prestigious recognition given by the NSF to teacher-scholars early in their academic careers. The five-year research project, entitled CAREER: Synergistic Design, Analysis and Learning of Intensified Process Systems, aims to systematically detect and analyze the existence, emergence and role of hidden synergistic effects in complex systems.
Synergy is the combined effect of cooperative interactions between two or more organizations, substances or other agents that is greater than the sum of their separate effects. Wherever complex systems exist, there exists synergy or the potential for synergy. Hasan argues that studying and understanding synergies could unlock hidden potential across a wide swath of academic disciplines. "It [synergy] has a very transformative impact beyond chemical engineering," said Hasan. "Biology, materials science, economics, business and education can all benefit from a deeper understanding of synergistic effects."
Much of Hasan's research deals with process design and intensification. Essentially, intensification aims to make drastic improvements in the size, cost, energy, waste and safety of a chemical process. In this context, synergy is a fundamental principle. However, it is not always clear under what conditions or when and how synergy emerges, evolves and contributes to overall process intensification. Further, synergy can arise in many nonintuitive cases. It is to this end that Hasan and his research team will develop systematic methods and algorithms for synergistic design and operation of intensified systems. Identification of hidden synergies has the potential to transform many chemical processes, especially where nonintuitive synergies exist.
The integration and application of research and education will play a role in this CAREER project. Hasan aims to promote synergistic learning at the undergraduate level by performing the same synergistic analysis of the curricula in the Department of Engineering. The goal is to determine if the prerequisites are set up for optimum synergy.
This article first appeared at:
https://engineering.tamu.edu/news/2020/02/hasan-receives-nsf-career-award-to-detect-and-analyze-synergies.html