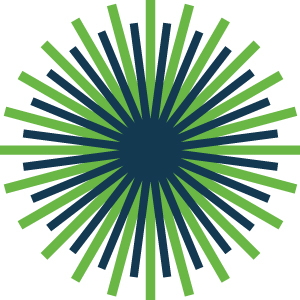 Nominations are now open for the U.S. Clean Energy Education and Empowerment (C3E) Awards, which recognize rising women working in a variety of fields to advance clean energy. Texas A&M University is hosting the 8thannual C3E Women in Clean Energy Symposium in November 2019 to recognize eight mid-career women – from diverse, professional backgrounds – for their work in implementing solutions to advance and transform the global energy system.
Nominations will be accepted until April 10, 2019, at https://c3e.org/. Each winner receives an $8,000 award and national recognition.
The symposium in November 2019 will follow on the past seven years of C3E events, including the outstanding symposium hosted in 2018 by Stanford University. To celebrate the past awardees for the important work they have done in the clean and sustainable energy sector, several hundred energy professionals gathered for the 7thannual C3E Women in Clean Energy Awards and Symposium, held on December 3-4, 2018.
What is C3E?
The C3E initiative was born out of recognition that the ideas and talents of all members of society, including women, are essential to meeting our future clean energy challenges.
Women make up substantially less than half of the workforce in science, technology, engineering, and math (STEM) fields and across the clean energy sector. This annual symposium, which began in 2012, brings together women at all career levels to discuss solutions to pressing energy issues while building a strong and interconnected network of energy professionals.
Closing the gender gap and increasing women's participation and leadership in these fields are the goals of the U.S. C3E program, which is led by the U.S. Department of Energy in collaboration with the MIT Energy Initiative (MITEI), the Stanford Precourt Institute for Energy, and the Texas A&M Energy Institute.
2018 C3E Symposium
The 2018 C3E Symposium celebrated the achievements and work of Betsy Moler, retired executive vice president of government affairs and policy at Exelon, the Lifetime Achievement Awardee.
Last year's symposium also applauded the accomplishments of Melanie Santiago-Mosier, program director for access and equity for Vote Solar (Advocacy Award); Elizabeth Wayman, an investor at Breakthrough Energy Ventures (Business Award); Lilo Pozzo, Weyerhaeuser Associate Professor of Chemical Engineering at the University of Washington (Education Award); Molly Morse, chief executive officer and co-founder of Mango Materials (Entrepreneurship Award); Aimee Barnes, senior advisor to California Governor Edmund G. Brown, Jr. (Government Award); Tania Laden, executive director and co-founder of Livelyhoods (International Award); Lauren Cochran, managing director of Blue Haven Ventures (Law & Finance Award); Alissa Park, director of the Lenfest Center for Sustainable Energy at Columbia University (Research Award).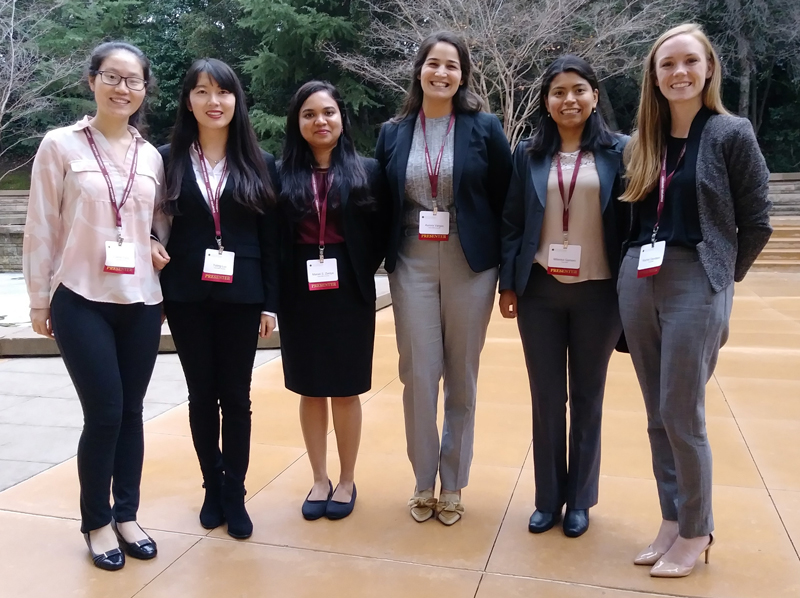 Along with the awardees, there were also six female Texas A&M students chosen to present posters in the 2018 event, as a part of the symposium, to showcase the work of women in clean energy.
Advocating for Diversity
Valerie Montgomery Rice, the president and dean of Morehouse School of Medicine, stressed the importance of diversifying the workforce. Coming from a perspective driven by improving health equity, Rice demonstrated in her keynote address that "who sits around the table really does matter, particularly as we are trying to change the world."
At Morehouse, promoting health equity starts with admitting and creating opportunities for academically diverse students and students from underserved communities; Rice noted that those students are more likely to then practice in underserved communities.
"You have to be strategic in your focus if you want to actually change the outcome of the opportunity," said Rice. "And it has to be a local focus…If kids can't see it, they can't actually believe it. If they can't see what a clean energy geologist looks like, they clearly aren't going to be able to even think about going into that field."
C3E Ambassadors
To further advance diversification for women in clean energy, C3E has established a group of C3E Ambassadors – distinguished senior leaders – to serve as role models and advocates for women in clean energy. These ambassadors represent the U.S. C3E program at public forums. The program is meant to strengthen the recruitment, retention, and advancement of highly qualified women in the energy field.
These women not only provide strategic input on the U.S. C3E program, but they also select the annual award winners recognized at each symposium.
Texas A&M Ambassadors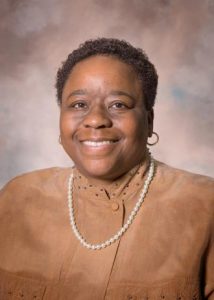 Two of the C3E Ambassadors are a part of the Texas A&M team; both women have helped in advancing and advocating for the diversity of gender and race in STEM fields.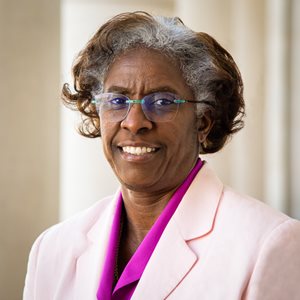 Judy Perkins is a professor of civil engineering at Prairie View A&M University (PVAMU). Perkins was the first African American and first female to serve as the Department Head of PVAMU's Civil & Environmental Engineering Department.
Karen Butler-Purry, is a professor of Electrical Engineering at Texas A&M University and strives to attract the next generation of minority and female students into STEM fields.
2019 C3E Symposium
After the many successful events held in previous years, Texas A&M is proud to host – for the first time – the 2019 C3E Women in Clean Energy Symposium. This year's event, showcasing 8 more outstanding female professionals, will highlight the achievements and significance of the work each woman has accomplished throughout their careers.
Empowering and supporting women who have achieved success in STEM fields is important in inciting change and moving toward more diversity in STEM-related careers; this is one of the primary purposes of the C3E Symposium.
"It is important to recognize the achievements of women in the clean energy sector, especially those who are starting down the leadership path, but also those who have paved the way," reflected Martha Broad, executive director of MITEI and a C3E Ambassador. "We need to encourage and empower each other in our efforts if we are to achieve a diverse workforce—which will bring a variety of ideas to bear on the clean energy transformation challenge."
If you have questions about the nomination process or have an interest in nominating an outstanding woman, please contact the C3E representative for the Texas A&M Energy Institute, Dr. Valentini Pappa, at valentini@tamu.edu.