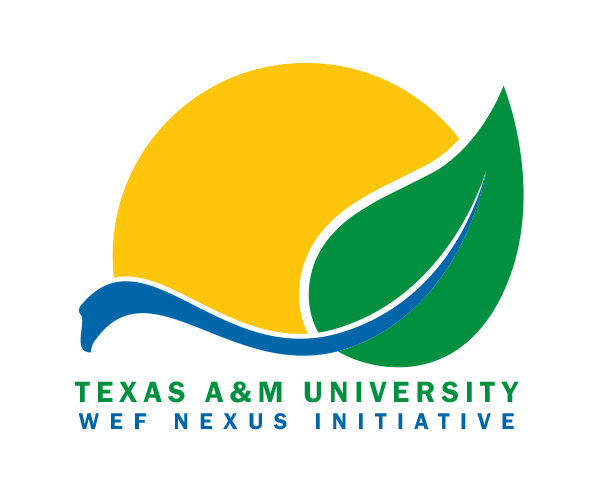 The Texas A&M University System Water-Energy-Food Nexus Initiative, also known as the WEF Nexus, was one of a select group of projects presented on Tuesday, March 22, 2016, at the White House Water Summit.
Dr. Rabi H. Mohtar, a Texas A&M Energy Institute Faculty Affiliate and a Texas A&M Engineering Experiment Station endowed professor in the biological and agricultural engineering and civil and environmental engineering departments at Texas A&M University, leads the WEF Nexus initiative.
Mohtar participated in the White House summit, which included presentations, demonstration activities, and coincided with International Water Day.
"Our WEF Nexus Initiative links science to policy, utilizes holistic approaches and integrative modeling for sustainable water, energy and food resources management," Mohtar said.
The project brings together broad expertise from engineering, agriculture, policy, geosciences, behavioral sciences, law and others to help bridge the anticipated water gap in Texas, he said.
It will utilize a set of new analytical tools to aid in municipal water management, according to researchers. The tools will initially be deployed in the San Antonio region, with a goal of adapting and expanding their application throughout Texas and nationally.
At the summit, the initiative was presented as part of a select group of projects announced in fact sheets and published proceedings.
The initiative will develop a community of practice to identify and respond to national and global opportunities to assist in developing WEF management practices. The group will develop an educational framework to teach stakeholders about using the nexus approach to achieve the development of new analytical tools for planning and management of water resources in municipal areas and to develop a diverse community of WEF Nexus-informed leaders.
The initiative is supported by the Texas A&M Vice Chancellor for Research, the Texas A&M Vice President for Research, 41 Institute, Texas A&M AgriLife, Dwight Look College of Engineering, College of Agriculture and Life Sciences, College of Geosciences, George Bush School of Government and Public Service, and Engineering Experiment Station.
More than 250 scientists from across the Texas A&M system have joined those contributing to the initiative's work, Mohtar said.
WEF Nexus project leaders include Mohtar; Dr. John Tracy, Texas Water Resources Institute director; Dr. Kevin Wagner, Texas Water Resources associate director; Dr. Christodoulos A. Floudas, Texas A&M Energy Institute director; Dr. Jack Baldauf, Texas A&M executive associate dean for research; Dr. Elsa Murano, Norman E. Borlaug Institute for International Agriculture director; Dr. Bruce McCarl, Texas A&M AgriLife Research economist; and Dr. Arnold Vedlitz, Bush School of Government and Public Service executive associate dean and Director of the Institute for Science, Technology, and Public Policy.
WEF initiative activities to date include a graduate level course to study the linkages among water, food and energy, https://wefnexus.tamu.edu/coursesandgdts/. Mohtar's research group provides development of curriculum and facilitates the research discovery, including the WEF Nexus Tool, http://wefnexus.tamu.edu/wef-nexus-tool/, that assists decision-makers in identifying sustainable resource management strategies.
Additionally, a web-based, real-time water use technology project involving Texas Water Resources Institute researchers is also part of a separate group of water summit educational resources. The Advanced Metering Infrastructure project, also known as AMI, is a partnership with the cities of Arlington and Round Rock to gather real-time water usage information from utility customers.
More information about the WEF Nexus Initiative can be found at http://wefnexusinitiative.tamu.edu.