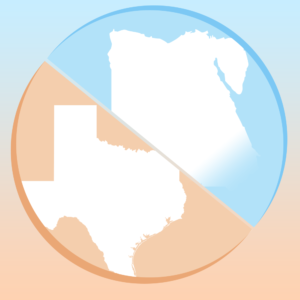 Universities from Egypt and Texas are coming together for a collaborative workshop on Monday, October 2, 2023, between 9:00 a.m. and 1:00 p.m. (Central Daylight Time) / 5:00 p.m. and 9:00 p.m. (Eastern European Summer Time).
The focus will be on the Energy-Water Nexus and will include discussions about technology, research, education, and future opportunities.
Register now to be a part of this important dialogue.
---
Agenda
Texas Time
Egypt Time
Topic
Speaker
9:00-9:05
5:00-5:05
Greetings and Welcome
Jeff Sammons
Topic 1: Water-Energy-Food Nexus Approaches
9:05-9:35
5:05-5:35
Water-Energy-Food Nexus Approaches:
Tools, Metrics, Applications, Gaps, and Advances
Prof. Rabi Mohtar and
Dr. Bassel Daher
9:35-9:55
5:35-5:55
Questions, Discussion, and Break
Topic 2: State-of-the-Art of Water-Energy Nexus in Texas and Egypt
9:55-10:15
5:55-6:15
Energy in Agriculture under Climate Change
Prof. Nader Noureldeen
10:15-10:35
6:15-6:35
State-of-the-Art of Water-Energy Nexus in Texas
Prof. Rabi Mohtar and
Dr. Bassel Daher
10:35-10:55

6:35-6:55

Questions, Discussion, and Break

Topic 3: Post-Docs and Graduate Students' Presentations
10:55-11:05
6:55-7:05
Water-Energy-Food Nexus
Dr. Jafaru Egieya, Marcello Di Martino and Elizabeth Abraham
11:05-11:15
7:05-7:15
Resilency of Energy Systems
Rahul Kakodkar, Natasha Chrisandina, Shivam Vedant, and Moustafa Ali
11:15-11:25

7:15-7:25

Questions and Discussion

Topic 4: Water-Energy Nexus Governance & Policies
11:25-11:45
7:25-7:45
Legislative Framework for the Electricity Energy Mix Under the Water-Energy Nexus
Prof. Mohamed Salah Elsobki
11:45-12:05
7:45-8:05
Underlying Conditions, Vulnerabilities, and Disaster Impacts to Water-Energy Nexus and Community Resilience
Dr. Konstantinos Pappas
12:05-12:25

8:05-8:25

Questions, Discussion, and Break

Topic 5: Sustainability/Decarbonization Strategies for Water-Energy Nexus
12:25-12:45
8:25-8:45
Sustainability and Decarbonization Strategies
Prof. Mahmoud El-Halwagi
12:45-12:55
8:45-8:55
Questions and Discussion
12:55-1:00
8:55-9:00
Closing Remarks
Jeff Sammons