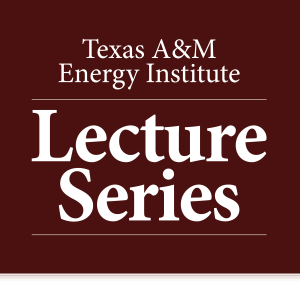 Applying Petroleum Technology to the Energy Transition (ET Apps)
The next presentation in the Texas A&M Energy Institute Lecture Series, featuring Dr. Christine Ehlig-Economides, a Professor and the Hugh Roy and Lillie Cranz Cullen Distinguished University Chair in the Department of Petroleum Engineering at the University of Houston, will be held on Wednesday, November 03, 2021, from 11:00 a.m. – 12:00 p.m. CDT (GMT -5:00) in the Frederick E. Giesecke Engineering Research Building (GERB) Third Floor Conference Room and through a Zoom Meeting. The topic will be "Applying Petroleum Technology to the Energy Transition (ET Apps)."
Abstract
This presentation will review three recent papers all related to the energy transition. The three ET Apps are carbon neutral crude oil (CNCO), blue hydrogen (Blue H2), and an enhanced geothermal system (EGS) concept. All three are either already happening today, or could be at any time. The ET is upon us.
Biography
Dr. Christine Ehlig-Economides is a Professor and Hugh Roy and Lillie Cranz Cullen Distinguished University Chair at the University of Houston. Prior to her current position, Ehlig-Economides taught at Texas A&M University for ten years and worked twenty years for Schlumberger.
While at A&M, she managed research in production and reservoir engineering in conventional and shale reservoirs and helped the petroleum engineering department to grow and evolve to a broader energy scope.
Ehlig-Economides was elected to the U.S. National Academy of Engineering in 2003 and was a member of the National Academy of Science Committee on America's Energy Future and the NRC Board on Energy and Environmental Systems (BEES). She chaired The Academies of Medicine, Engineering, and Science in Texas (TAMEST) shale task force in 2017. She currently is a Board member for QRI. She became an Honorary Member of the Society of Petroleum Engineers in 2018.
Ehlig-Economides earned a Bachelor of Arts in Math-Science from Rice University, a Master of Science in chemical engineering from the University of Kansas, and a Ph.D. in petroleum engineering from Stanford University.