Texas A&M University is hosting a Multifunctional Energy and Power Workshop, on August 7, 2019, from 8:00 a.m. to 5:00 p.m. in the Zachry Engineering Education Complex (ZACH) Chevron Room 299 on the campus of Texas A&M University located in College Station, Texas.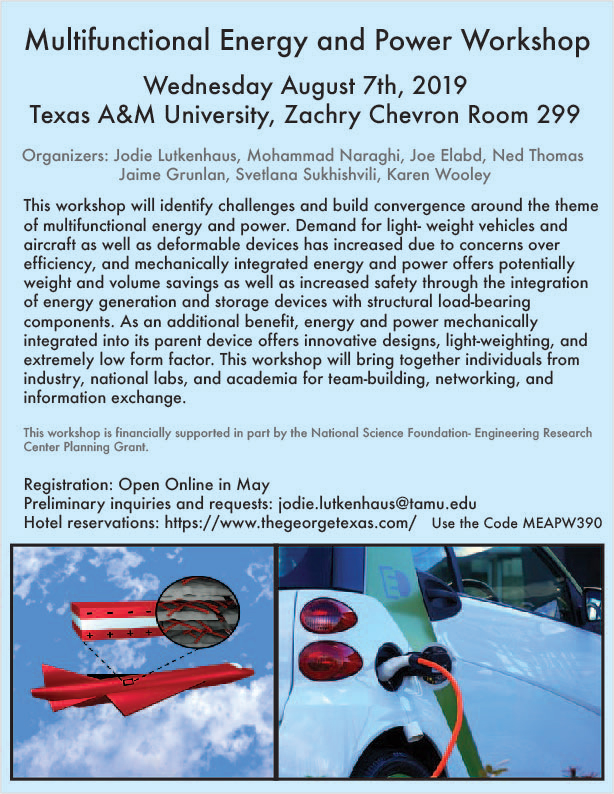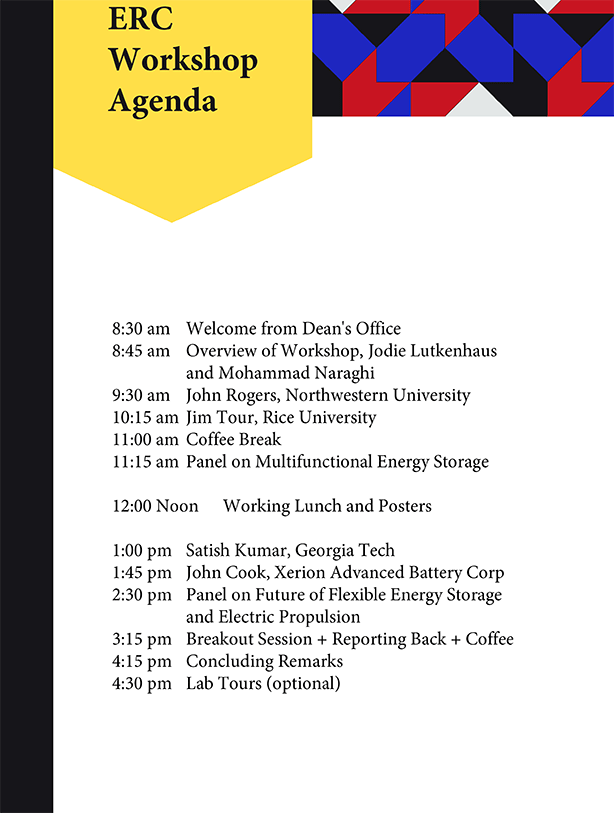 The event is organized by Professors Jodie Lutkenhaus, Mohammad Naraghi, Yossef "Joe" Elabd, Edwin L. (Ned) Thomas, Jaime Grunlan, Svetlana Sukhishvili, and Karen Wooley.
This workshop will identify challenges and build convergence around the theme of multifunctional energy and power. Demand for light-weight vehicles and aircraft has increased due to concerns over efficiency, and mechanically integrated energy and power offers potentially moss and volume savings as well as increased safety through the integration of energy generation and storage devices with structural load-bearing components. As an additional benefit, energy and power mechanically integrated into its parent device offers simplification in design, light-weighting, and extremely low form factor. This workshop will bring together individuals from industry, national labs, and academia for team-building, networking, and information exchange.
This workshop is supported in part by a National Science Foundation Engineering Research Center Planning Grant and by the Texas A&M Energy Institute.