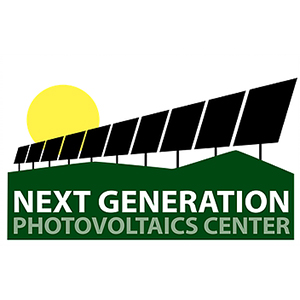 The Center for Next Generation Photovoltaics, a U.S. National Science Foundation (NSF) Industry/University Cooperative Research Centers (I/UCRC) program, will host a webinar as a part of the Next Generation Photovoltaics Lecture Series, titled "New Solar Technologies: From Concept to Commercialization," by Dr. Taylor Harvey at 4:00 p.m. Central on April 3, 2018.
The webinar will be posted on the Next Generation Photovoltaics website just before the webinar.
Dr. Taylor Harvey is a Chancellor's Assistant Professor of Research at Texas A&M University – Central Texas.
The lecture is part of the Next Generation Photovolatics series.
Abstract
Startup companies are an important part of solar energy's ever changing landscape. Taylor will draw on his own personal experience as co-founder of Lucelo Technologies, a printed photovoltaic company, to explore some of the challenges with bringing a new solar technology to market.