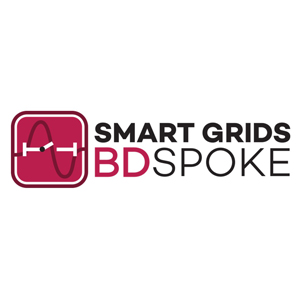 The Sixth Annual Smart Grid Workshop, Smart Grids Big Data: NSF SGBD Spoke Workshop, will be held at the Memorial Student Center Room 2400 on the campus of Texas A&M University in College Station, TX, on May 8, 2018.
It is the second Smart Grids Big Data (SGBD) Spoke Workshop sponsored by the National Science Foundation (NSF) organized to support the SGBD Spoke project, a collaborative effort.
Primary Investigator
Dr. Mladen Kezunovic (PI, Professor, Electrical & Computer Engineering, Texas A&M; Director, TEES Smart Grid Center),
Co-PIs from Texas A&M University
Project Sub-Awardees
Dr. Santiago Grijalva (Professor, Georgia Tech)
Dr. Zoran Obradovic (Temple University)
At the first workshop of the SGBD Spoke project held on April 18, 2017, the theme was "Using Smart Grids Big Data." More than 130 people attended the SGBD workshop, including NSF supported participants, faculty and students from Texas A&M University, and representatives from the government and non-profit organizations and industry. There were travel grant recipients, a total of 26, including 15 young faculty, researchers and postdocs and 9 graduate students. In addition to U.S. travel grant recipients, there were foreign visitors from UK, Singapore, Croatia, and Brazil.
The second workshop will be aimed at reporting the progress of the project and refining the Working Group allocation and scope agreed after the first workshop, focusing on the tasks of future collaborations.