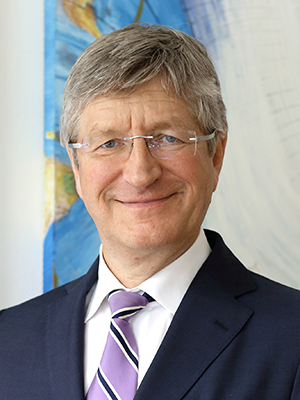 Presented by Prof. Dr.-Ing. Wolfgang Marquardt
On December 3, 2015, the Texas A&M Energy Institute hosted the 1st Distinguished Lecture in Energy by Prof. Dr.-Ing. Wolfgang Marquardt, Chairman of the Board of Directors of Forschungszentrum Jülich.
Professor Christodoulos A. Floudas, Director of the Texas A&M Energy Institute and Erle Nye ´59 Chair Professor for Engineering Excellence, welcomed and introduced Prof. Marquardt.
Prof. Marquardt's presentation was titled "The German "Energiewende" – A Scientific Challenge," and presented an overview of the objectives, the status, and the perspectives of the German "Energiewende," as well as selected activities in energy research at Forschungszentrum Jülich (FZJ) and its research partners.
The focus of the presentation was the accelerated long-term transformation of the energy supply system in Germany, including the shut-down of all German nuclear power plants by 2022, a significant reduction of fossil power plant emissions, and the gradual replacement of fossil energy by environmentally friendly renewable energy – all while maintaining a secure and cost-effective energy supply.
More than 80 students, faculty members, and Texas A&M community members attended this presentation.
Following Prof. Marquardt's lecture, a question and answer period was hosted by Professor Efstratios N. Pistikopoulos, Associate Director of the Texas A&M Energy Institute and TEES Distinguished Research Professor. The answers were addressed by Prof. Marquardt and Prof. Floudas.
A complete video recording of the lecture, as well as the question and answer session are available on the Energy Institute's YouTube site.