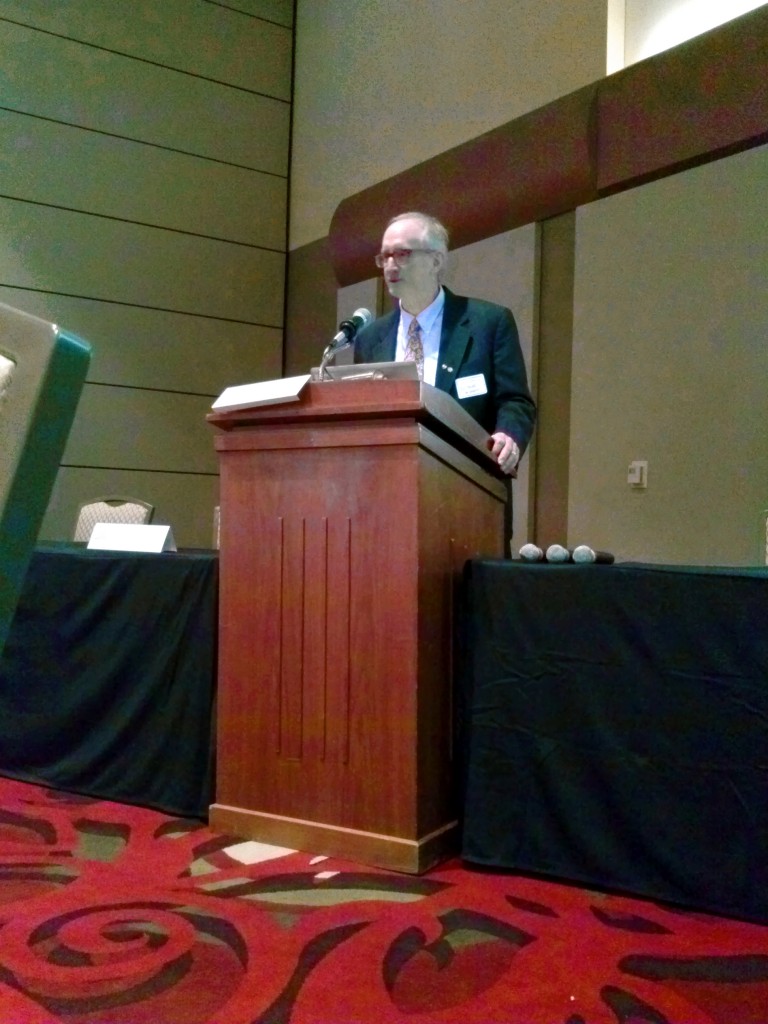 The Texas A&M Energy Institute hosted its inaugural research workshop on June 12, 2015 in the Texas A&M Memorial Student Center.
With a goal of increasing collaboration opportunities in energy research and scholarship, as well as promoting the latest advances in energy technologies, the event featured a networking lunch, followed by a plenary lecture, poster presentations, a panel discussion, and an interactive question and answer session.
More than 75 participants attended, including faculty members, research associates, students, and industry partners.
Dr. Joseph B. Powell, chief scientist for Shell International Exploration and Production, presented the plenary lecture, "Fossil-based Technologies for Energy." Powell is a member of the Advisory Council in the Artie McFerrin Department of Chemical Engineering at Texas A&M University. He presented an overview of current and future energy consumption worldwide and outlined the potential impact that the ever-evolving energy technology landscape could have on meeting that demand.
Energy Institute Affiliates and their research teams, which included research associates, graduate students, and undergraduate students, presented more than 32 posters. Poster topics covered a wide range of issues in the oil and gas industry, from drilling and mechanics, to production and advanced recovery methods, and refining processes and optimization. Faculty judges selected three outstanding posters, and each team was awarded $500.
Poster Contest Winners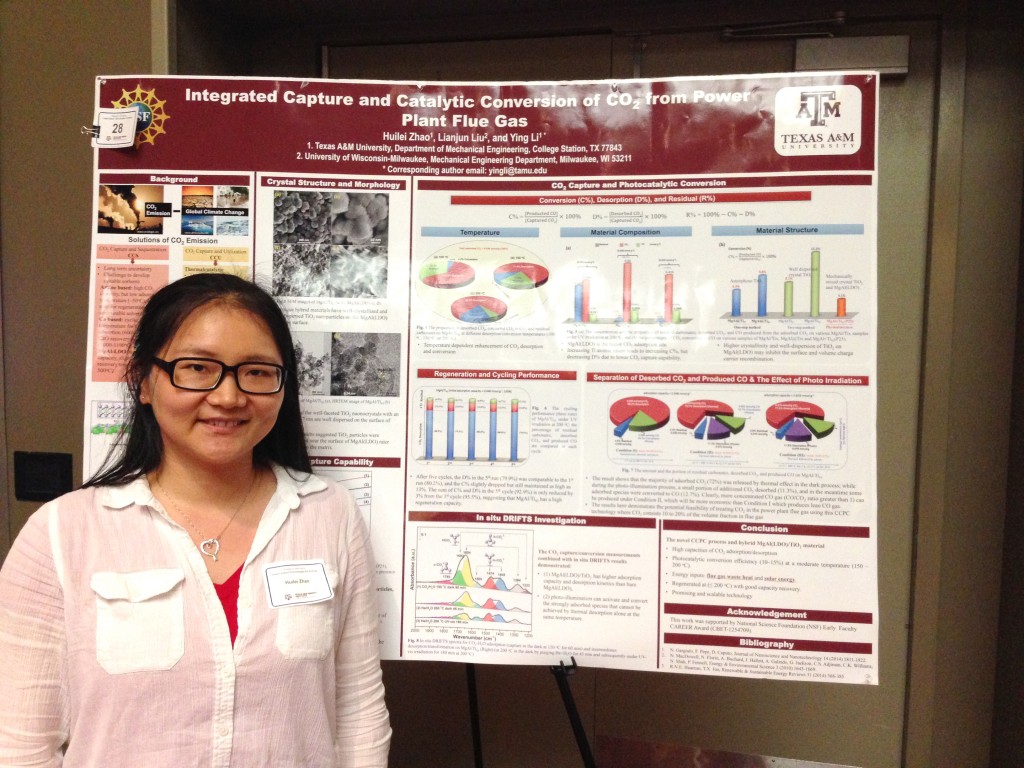 First Place
"Integrated Capture and Catalytic Conversion of CO2 from Power Plant Flue Gas;"

Team Members: Huilei Zhao, Lianjun Liu
Advisor: Professor Ying Li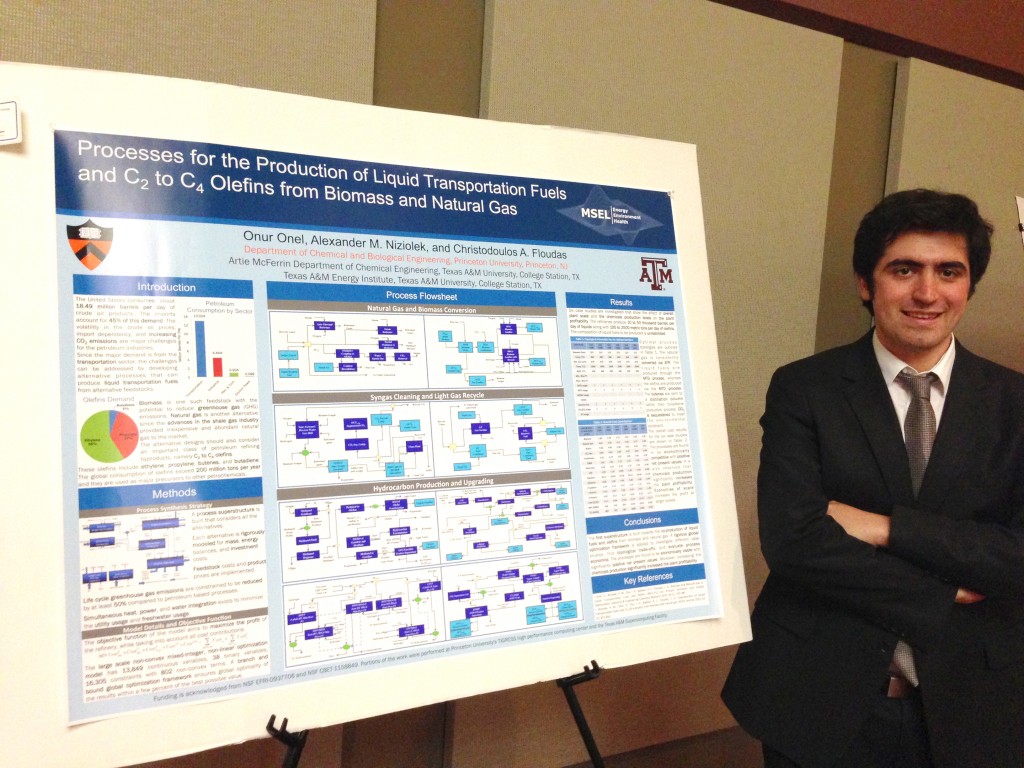 Second Place
"Processes for the Production on Liquid Transportation Fuels and C2 to C4 Olefins from Biomass and Natural Gas;"

Team Members: Onur Onel, Alexander M. Niziolek
Advisor: Professor Christodoulos A. Floudas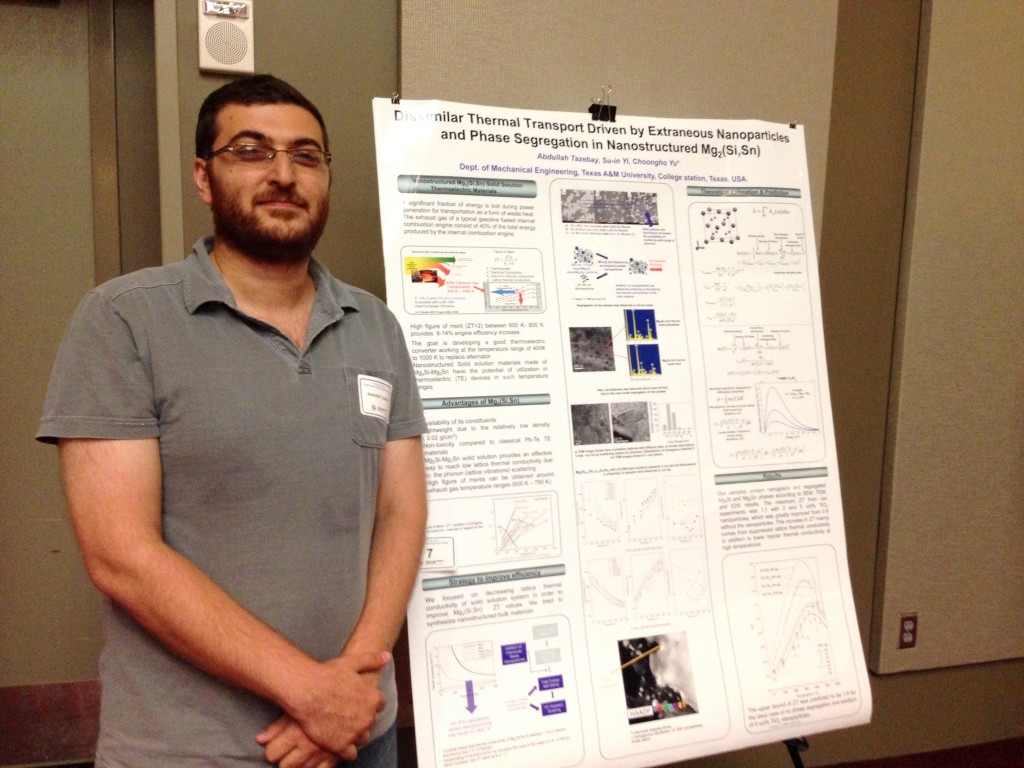 Third Place
"Dissimilar Thermal Transport Driven by Extraneous Nanoparticles and Phase Segregation in Nanostructures Mg2 (Si,Sn);"

Team Members: Abdullah S. Tazebay, Su-In Yi
Advisor: Professor Choongho Yu
A panel discussion and interactive question and answer session featured plenary presenter Dr. Powell, as well as Dr. Debjyoti Banerjee, associate professor of mechanical engineering and petroleum engineering; Dr. A. Rashid Hasan, professor of petroleum engineering; and Dr. Marcelo Sanchez-Castilla, associate professor of civil engineering.