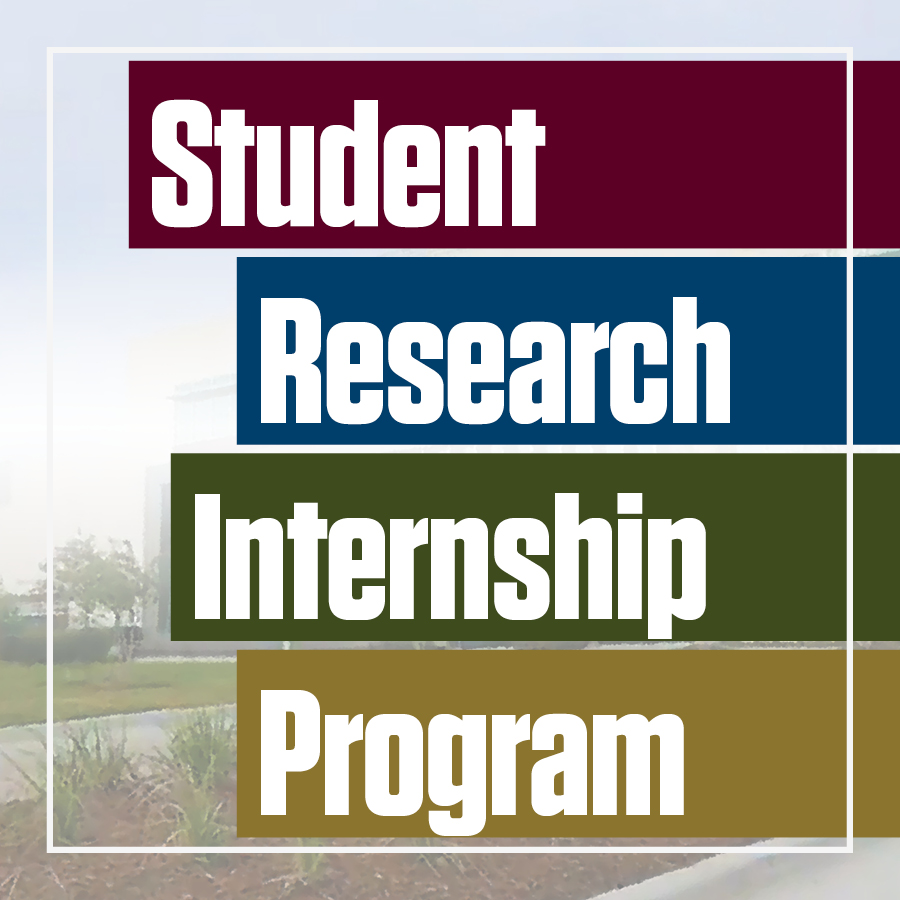 The Texas A&M Energy Institute is proud to announce the five selected students for the 2017 Texas A&M Energy Institute Student Research Internship Program. Aaron Daileda, Alyssa Dubrow, Sarah Giles, Milton Guardado, and Michael Migaud will conduct hands-on energy research for two summer months under the supervision of one of the Texas A&M Energy Institute's Faculty Affiliates.
Offering full-time paid internships to junior-level Texas A&M University students, the Student Research Internship Program targets undergraduate students at Texas A&M University who are interested in conducting energy-related research.
It is expected that exceptional research results will be developed through this ongoing program, some of which could contribute to a journal publication or be presented at a local or national conference.
A total of 63 students applied from the Texas A&M University Department of Aerospace Engineering, Department of Biochemistry and Biophysics, Department of Biology, Artie McFerrin Department of Chemical Engineering, Chemical Engineering Program at the Texas A&M University at Qatar, Department of Computer Science and Engineering, Department of Educational Administration, Department of Electrical & Computer Engineering, Department of Engineering Technology & Industrial Distribution, Department of Geography, Department of Geology and Geophysics, Department of Industrial and Systems Engineering, Department of Mechanical Engineering, Department of Nuclear Engineering, Department of Ocean Engineering, Department of Physics and Astronomy, Department of Political Science, Department of Wildlife and Fisheries Sciences, Harold Vance Department of Petroleum Engineering, Zachry Department of Civil Engineering.
After a rigorous review process, five students were selected and will participate in the two-month program that began at the beginning of June and continues until the end of July. A description of each of their research projects is provided below: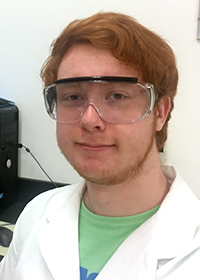 Aaron Daileda
Student Home Department: Artie McFerrin Department of Chemical Engineering
Hexagonal boron nitride (h-BN) nano-sheets (NSs) were dispersed in a solution of polyethylene glycol (MW 12,000) at varying h-BN-NS concentrations by means of probe sonication. The tribological properties of these solutions were compared to those of the pure polyethylene glycol solution for steel on steel contact. It was shown that at low h-BN-NS concentrations (⪯ 0.033 wt%), the friction coefficient could be up to ~16% lower than that of the pure polyethylene glycol solution containing no h-BN-NSs. Other tribological properties such as wear behavior and friction traces were also examined. Overall, this study finds that important tribological properties of polyethylene glycol, a water-based lubricant, can be improved by dispersion of hexagonal boron nitride nano-sheets in a simple and environmental way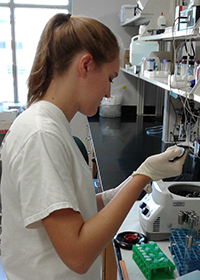 Alyssa Dubrow
Student Home Department: Department of Biochemistry and Biophysics
Botryococcus braunii, a microalga, produces hydrocarbons that can be converted into fuels. My project in the Devarenne lab focuses on cloning the gene that produces the enzyme lycopene cyclase, which cyclizes these hydrocarbons. RNA was first extracted from algae cultures, then converted into cDNA using reverse-transcription PCR. The cDNA coding for the lycopene cyclase gene was then amplified using PCR and inserted into an E. coli vector for further cloning. Lastly, the cDNA was transferred from the E. coli cloning vector to a protein expression vector where the expression of lycopene cyclase could be induced and the enzyme could be studied.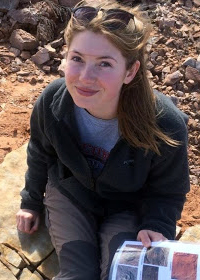 Sarah Giles
Student Home Department: Department of Geology and Geophysics
Advisor: Carlos Dengo
Sixty years ago a core was drilled into the Paradox Formation and the Aneth Oil Field was discovered—the largest oil field ever found in Utah. Extensive study of the Texaco #1 Navajo J Core has occurred throughout the years, but a thorough core preparation, sampling, and description has not yet been performed. Three weeks were spent preparing the core by labeling, organizing, and slicing the carbonate core. Now placed in ordered boxes, sedimentology and stratigraphy interpretations, thin section analysis, isotope data analysis, and digenesis interpretations will be completed. An in depth study of the Aneth Field Core will provide critical insight into the Paradox Formation, and has the potential to reinforce the science behind energy location and extraction.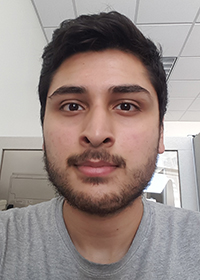 Milton Guardado
Student Home Department: Department of Physics and Astronomy
The study of metal organic frameworks (MOFs) has increases drastically in recent years. This is due to the fact that the properties that MOFs contain are appealing to study applications for adsorption such as gas storage. Understanding the properties of MOFs is important because it can lead to the use of alternative fuel. We will be doing Monte Carlo Simulations for adsorption to find the loading excess uptake of different gases such as methane, hydrogen and nitrogen at different pressures for 3 different MOFs. The structures are PCN415, PCN416 and PCN415-NH2BDC. We will compare the gas uptake of the three different structures to each other.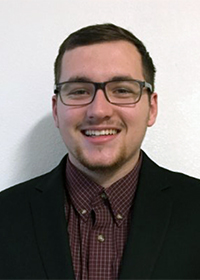 Michael Migaud
Student Home Department: Department of Political Science
Advisor: Kent Portney
I am researching the effects of renewable energy incentive policies at the local, state, and federal levels, and how these policies influence people's decisions to install or invest in renewable energy systems and technologies. I also seek to understand the role state legislature's play in influencing the progression of renewable energy markets through the enactment of policies that promote, or inhibit, renewable energy production at the state and local levels.