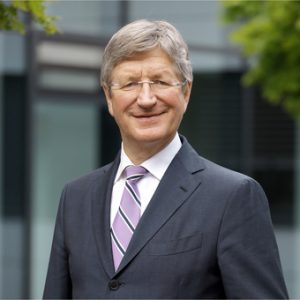 Professor Dr.-Ing. Wolfgang Marquardt, a member of the Texas A&M Energy Institute's External Advisory Board, has been elected as an International Member of the National Academy of Engineering. He holds the position of Scientific Director and Chairman of the Board of Directors of Forschungszentrum Jülich, a member of Helmholtz, the association of national laboratories in Germany, since July 1, 2014. He acts as a vice-president of Helmholtz for the Research Field Information and is a professor of Process Systems Engineering on leave from RWTH Aachen University, Germany.
The National Academy of Engineering (NAE) recently elected 87 new members and 18 international members, bringing the total U.S. membership to 2,309 and the number of international members to 281.
Marquardt was elected for contributions to process systems engineering and large-scale computations, and for national leadership in science/technology policy and management.
Election to the National Academy of Engineering is among the highest professional distinctions accorded to an engineer. Academy membership honors those who have made outstanding contributions to "engineering research, practice, or education, including, where appropriate, significant contributions to the engineering literature" and to "the pioneering of new and developing fields of technology, making major advancements in traditional fields of engineering, or developing/implementing innovative approaches to engineering education."
With Marquardt's election, this brings the total number of National Academy of Engineering members on the Texas A&M Energy Institute's External Advisory Board to four.
Texas A&M Energy Institute
External Advisory Board
Members of the National Academy of Engineering
Dr. Robert C. Armstrong, Member
Director, MIT Energy Initiative and Chevron Professor
Massachusetts Institute of Technology
Professor Dr.-Ing. Wolfgang Hermann Marquardt, International Member
Chairman of the Board of Directors
Forschungszentrum Julich GmbH
Dr. Jeffrey J. Siirola, Member
Technology Fellow (Retired)
Eastman Chemical Company
Dr. Gavin P. Towler, Member
CTO & Vice President of Research and Development
UOP LLC