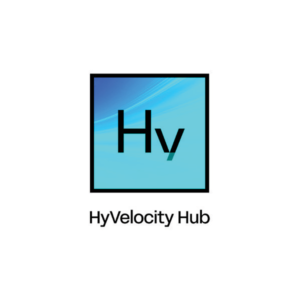 The Department of Energy recently announced seven regional clean hydrogen hubs that have been selected to receive $7 billion in Bipartisan Infrastructure Law funding to accelerate the domestic market for low-cost, clean hydrogen.
The HyVelocity Hydrogen Hub was selected for award negotiations to receive up to $1.2 billion in funding from the Regional Clean Hydrogen Hubs (H2Hubs) program to advance the clean hydrogen ecosystem in Texas, Southwest Louisiana, and along the U.S. Gulf Coast. HyVelocity's successful bid for funding was the result of a collaborative effort between non-profit research organizations, academia, leading energy companies, and community groups.
Texas A&M University has been involved in HyVelocity's developments from the beginning through the active engagement of the Texas A&M Energy Institute. The institute will continue supporting the HyVelocity Hub's vision of creating the nation's largest clean hydrogen hub along the Gulf Coast by rapidly scaling our clean hydrogen supply and demand, decreasing carbon emissions, reducing the cost of clean hydrogen, and, in parallel, serving disadvantaged communities.
The efforts of the hub will modernize and upgrade our nation's energy infrastructure, accelerate our competitiveness, benefit our local communities, and create jobs, while simultaneously supporting efforts to build a clean energy economy that puts us on the path to achieve net-zero emissions economy-wide.
One-third of U.S. annual hydrogen production is currently produced in the Texas Gulf Coast. With more than 1,000 miles of dedicated hydrogen pipelines, 48 hydrogen production plants, and dozens of hydrogen end-use applications, the Gulf Coast is already the heart of hydrogen infrastructure and use in America. HyVelocity will build on the region's diverse array of energy resources, including hydrogen production facilities and pipelines, renewable energy, a large base of industrial energy consumers, and a skilled workforce.
The HyVelocity Hub will serve disadvantaged and underserved communities by creating jobs, improving labor standards, reducing local pollution, and delivering 40% of the benefits of the hub to communities as outlined in the Justice40 Initiative. The HyVelocity Hub will work with community partners to develop and employ strategies that address community concerns.
HyVelocity is administered by GTI Energy and includes a wide array of organizations, including organizing participants, the University of Texas at Austin, The Center for Houston's Future, and Houston Advanced Research Center. HyVelocity also has 90+ supporting partners from industry, community engagement and labor organizations, non-profits, academic, and state and local governments.
The Texas A&M Energy Institute is a joint institute between Texas A&M University and the Texas A&M Engineering Experiment Station (TEES). The institute engages undergraduate and graduate students, postdoctoral associates, research staff, and faculty members in the study and development of innovative technologies and policies for energy production and energy conservation in the energy transition. Special attention is paid to elucidating the complexity among the interacting components of energy, economics, law, public policy, and the environment.
With its systems mindset, the Texas A&M Energy Institute, on behalf of researchers across the Texas A&M University System, will support the HyVelocity Hub in the strategic planning of distributed hydrogen infrastructure and supply chains, process intensification for distributed hydrogen economy, energy and grid infrastructure resilience in a future hydrogen economy, energy equity, and environmental justice principles' implementation, as we move towards a fair and equitable post-carbon society, and stakeholder engagement and educational and workforce development activities.
The Texas A&M Energy Institute engages approximately 290 faculty affiliates from seven colleges and schools at Texas A&M University, more than 35 Texas A&M University departments, two Texas A&M University branch campuses, and five Texas A&M University System member institutions, along with a unique community of more than 450 doctoral students and postdoctoral fellows in the Texas A&M Energy Research Society.