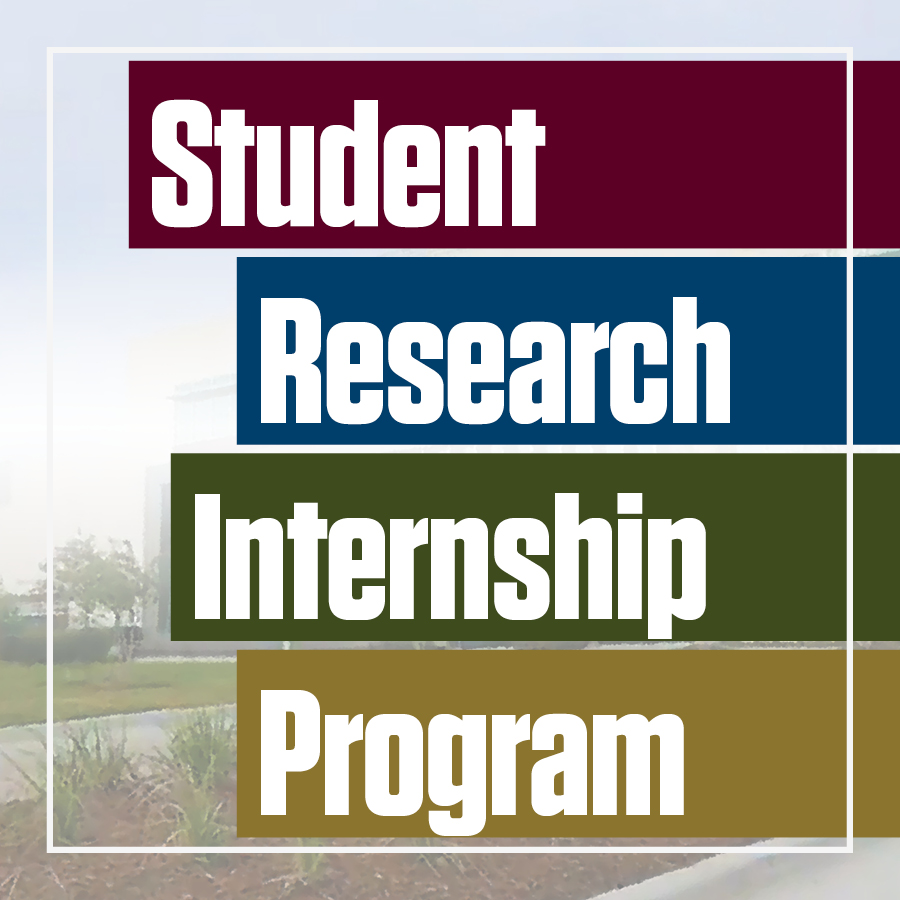 During the 2015 fall semester, the Texas A&M Energy Institute announced a new opportunity for undergraduate students to conduct hands-on energy research for two summer months in 2016 under the supervision of one of the Texas A&M Energy Institute's Faculty Affiliates.
Offering full-time paid internships to junior-level Texas A&M University students, the Texas A&M Energy Institute Student Research Internship Program targets members of the Texas A&M Energy Club and individuals who are interested in conducting energy-related research.
Exceptional research results will be developed through this ongoing program, some of which could contribute to a journal publication or be presented at a local or national conference.
Applications were accepted until March 1, 2016, and a total of 25 students applied from Department of Biological & Agricultural Engineering, Department of Chemical Engineering, Zachry Department of Civil Engineering, Department of Electrical & Computer Engineering, Department of Economics, College of Geosciences, Department of Industrial and Systems Engineering, Mays Business School, Department of Mechanical Engineering, Department of Nuclear Engineering, and the Harold Vance Department of Petroleum Engineering.
After a rigorous review process, four students were selected and participated in the two-month program that began at the beginning of June and continued until the end of July. A description of each of their research projects is provided below: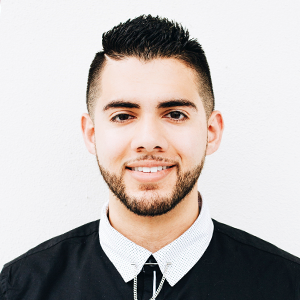 Edgar Aguilar
Student Major: Petroleum Engineering
Research efforts are based on improving the performance and efficiency of reverse osmosis membranes for brine desalination. The work centers on identifying the problematic areas of reverse osmosis membranes such as compaction and fouling, and attempting to reduce the effect they have on system productivity by using different configurations and materials. The project will also look into the use of renewable energy to power the reverse osmosis systems, as many existing sites are not connected to the grid and would greatly benefit from renewable energy. The research could eventually be expanded to include the purification of virtually any water source.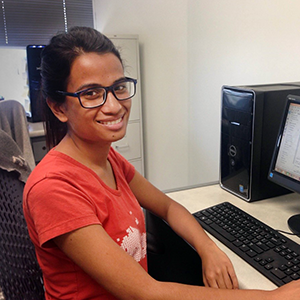 Sudikshya Bhandari
Student Major: Mechanical Engineering
Single-walled carbon nanotubes (SWCNTs) have the potential to revolutionize nano-electronics, particularly when produced in a selective manner with a specific structure and chirality. The applications of SWCNTs are chirality dependent, as it determines the metallic or semiconducting properties of SWCNTs. One of the approaches to achieve chirality controlled SWCNTs is to control the nano-catalyst structure and understand the SWNCT's growth mechanism during chemical vapor deposition (CVD) synthesis. The primary focus of this research is using SIMCAT, a reactive force field code, and analyzing the results of classical molecular dynamics modeling of SWCNTs induction, nucleation, and growth mechanisms. The transition is denoted by the carbon saturation of the copper catalyst and changes in its structure, which is visually examined. The results of the simulation will provide insight into the evolution of SWCNT's stages during CVD synthesis process and control the nanotube structure which can further its use in many other energy-related innovations.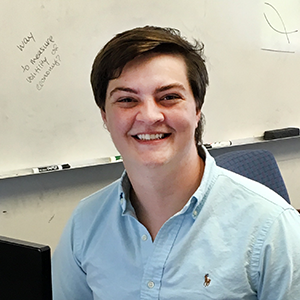 Hayden Parsley
Student Major: Economics
In energy-dependent developing countries, the domestic prices of natural gas, electricity, or gasoline are often artificially lowered through subsidy programs. Although these subsidy programs seem to be progressive and beneficial, they often create problems, such as a "perverse incentive." In this scenario, consumers are encouraged to over-consume energy, which subsequently causes a large debt burden on the country. This research project will analyze subsidy programs to identify solutions that could curb problems introduced by the resulting over-consumption. In collaboration with the advisor, a Ph.D. student, and a representative from the World Bank, a survey will be designed to obtain data that will be used to model the tax function of an energy-dependent developing country. Potentially, policy makers will be able to use this data to make decisions that are both smart and healthy for the economy, but also welcomed by the general population.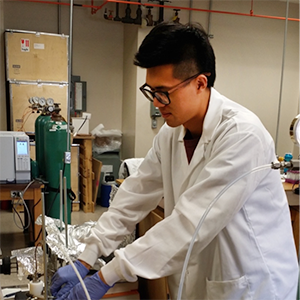 Ye Xie
Student Major: Mechanical Engineering
The goal of this research project is to effectively produce solar fuels by using CO2 and water as building blocks and novel TiO2 nanocomposites as photocatalysts. The team is developing nanostructured TiO2-based photocatalysts that can dramatically increase the efficiency of CO2 conversion to fuels by facilitating photoinduced charge transfer and improving utilization of the visible light. The project will provide instructions on making TiO2-based photocatalysts, such as TiO2 loaded with Ag (Silver) or Cu (Copper) and TiO2/Fe2O3 nanowires. Experiments will be conducted to investigate the efficiency of CO2 photoreduction to CO and CH4 under simulated sunlight, and to clarify the effect of surface carbonaceous impurities on the catalyst that may cause interferences to the observed reaction productivity and selectivity.