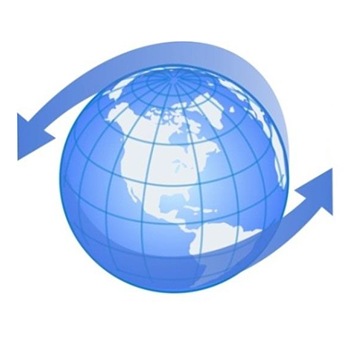 The Texas A&M Energy Institute and the Texas A&M Engineering Experiment Station (TEES) will lead the new Southern Regional Manufacturing Center, one of five regional centers located across the country as part of the $140 million Clean Energy Smart Manufacturing Innovation Institute (CESMII) announced June 20 by the White House.
The Smart Manufacturing Leadership Coalition, headquartered in Los Angeles, California, will lead CESMII, in partnership with the Department of Energy. The coalition brings together a consortium of nearly 200 partners from across academia, industry and non-profits—hailing from more than 30 states—to spur advances in smart sensors and digital process controls that can radically improve the efficiency of advanced manufacturing in the United States.
"We are very pleased to have the opportunity to lead this regional center," said John Sharp, Chancellor of The Texas A&M University System. "It is a testament to the excellence of Texas A&M Engineering. Being part of such a large initiative gives us the opportunity to help revitalize the nation's manufacturing industry by providing innovative technologies and solutions."
Chancellor Sharp thanked the university administrators, researchers and faculty, as well as lawmakers such as U.S. Rep. Bill Flores, who recognized the benefits of smart manufacturing.
"It is exciting for us to be part of such an important nationwide initiative," said M. Katherine Banks, vice chancellor and dean of Texas A&M Engineering, and director of TEES. "With this regional center, we will work to help industry implement new smart manufacturing technologies and help train their workforce. The work underway at these five regional centers will dramatically change and modernize the current U.S. manufacturing industry."
The five regional manufacturing centers are each focused on local technology transfer and workforce development. TEES and the Texas A&M Energy Institute will lead the Southern center, assisted by industry partners and The University of Texas at Austin and Tulane University, and focus on the chemical, oil and gas sectors. UCLA will lead the California regional center, in partnership with the city of Los Angeles harnessing the ability to tap the largest manufacturing base in the U.S., and Rensselaer Polytechnic Institute will lead the Northeast center, where glass, ceramic and microelectronic manufacturing has a strong presence. Pacific Northwest National Laboratory will lead a hub in the Northwest, and NC State University will spearhead a regional center for the Southeast.
"We are very excited to lead the Gulf Region and begin partnering with industry to transform the future of smart manufacturing," said Professor Christodoulos A. Floudas, director of the Texas A&M Energy Institute, co-PI and the new director of the Southern Regional Manufacturing Center within CESMII. "Combining our efforts with The University of Texas at Austin and Tulane University, Texas A&M's expertise in multi-scale modeling, simulation, optimization and control – particularly as it relates to smart manufacturing and clean energy – stand to have a significant impact on the needs of industry and will lead to innovative theories, advanced methods, practical applications and robust test beds that will benefit society."
View President Obama's remarks about the Institute (starting at 39:50)
https://www.youtube.com/watch?v=DzE78XtlB7s&feature=youtu.be&t=39m50s
View the Department of Energy's video on smart manufacturing
https://www.youtube.com/watch?v=g6S-Qfrsfmw&feature=youtu.be