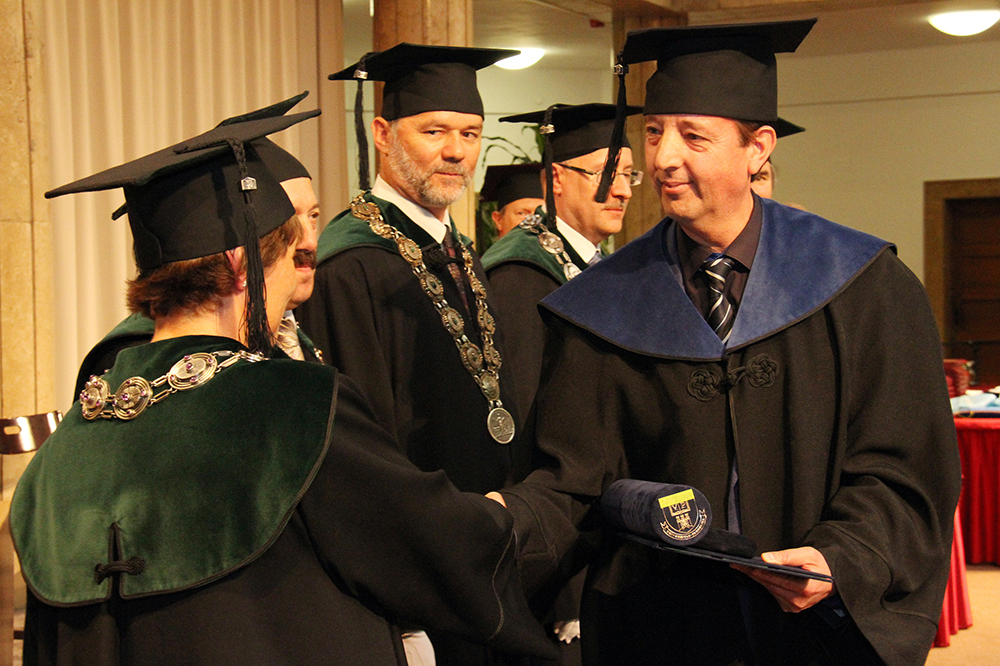 Dr. Stratos Pistikopoulos, associate director of the Texas A&M Energy Institute and TEES Distinguished Research Professor in the Artie McFerrin Department of Chemical Engineering at Texas A&M University, received an honorary doctorate from the University of Pannonia in Veszprém, Hungary at a ceremony on June 19, 2015 at the university. 
"This is indeed a great honor and a distinct privilege to be recognized in this way," said Pistikopoulos, who is also associate director of the Texas A&M Energy Institute.
The honorary degree displays the institution's highest scientific recognition. The University of Pannonia was founded in 1949 and provides a professional career for students, top-level scientific performance for international scientific partners and participation in the development of competitive products for industrial partners.
Pistikopoulos' research interests lie in the field of process and multi-scale systems engineering, with particular emphasis on the developments of model-based optimization theory and computational tools for multi-parametric programming and explicit model predictive control and an integrated framework for design, control and scheduling of complex multi-scale networks, with applications in sustainable energy systems, smart manufacturing and personalized health engineering. He is a fellow of the Royal Academy of Engineering, U.K.